A NEW automotive repair center EXPERIENCE @ Beach Ready Auto
Our family friendly, comfortable waiting rooms offer TV, complimentary WI-FI, Coffee, and a children's play area. Customer service oriented with the latest technology means prompt appointments, maintenance reminders via e-mail and immediate notification via text message when your work is complete.
Our team at Beach Ready Auto understands that people find it hard to part with their money, especially for car repair. We strive to acknowledge customers' concerns and provide transparent service.
We want to acknowledge customers' concerns and provide transparent service.
We believe customers should be armed with as much information as they want to digest. For some, that means knowing the difference between a u-joint and a ball-joint. For others, it means knowing how to replace the windshield-wiper fluid and nothing more. Car owners are welcome to come into the service area when their car is on the lift and talk to the technician. We're selling an environment where customers feel welcome and respected.
Try us today and we guarantee you will be completely satisfied or we will work until you are satisfied. Our pledge to you is to;
Fix the problem right first time
Fast turn around on initial check, parts ordering and completion
Fair pricing on what you need, no upsell. We will give you recommendations only and explain why.
Up-front, honest and friendly customer service from your initial scheduling of a repair to completion.
Comfortable waiting rooms which are family friendly
Free OBD (check engine) scan of trouble codes
Full service and state of the art diagnostics and programming for all makes and models.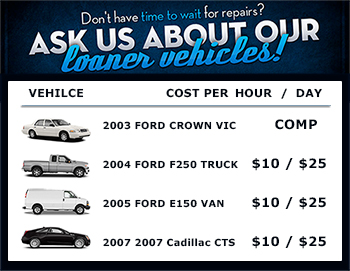 Thank you to all those who have patronized us and referred us to friends and family! A referral is truly the biggest compliment we can receive.
We are an official NC inspection station and have four
certified NC inspectors on duty to minimize your wait time.
UPDATE: THE NEW LOCATION IN POINT HARBOR
On June 1st 2014 we moved our facility to a new location in Point Harbor. First and foremost, we would like to thank you for your continued patronage of Beach Ready Auto. Click here to learn what prompted the move and FAQ's answered.
Service tip OF THE DAY
Know your car's maintenance schedule.
There is not one maintenance schedule that all cars should follow. The make, model and year of your car, along with its mileage, affect what maintenance it needs and when. Edmunds.com has a free tool you can use to get a customized maintenance schedule for your car. Taking care of the little things in time can help you avoid big, expensive problems down the line. Knowing your maintenance schedule will also prevent you from performing unnecessary maintenance. For example, the traditional 3,000 mile oil change may actually be too frequent for many vehicles.
Dirty and worn out fluids create more wear on your vehicle and decreases fuel efficiency
More Tips